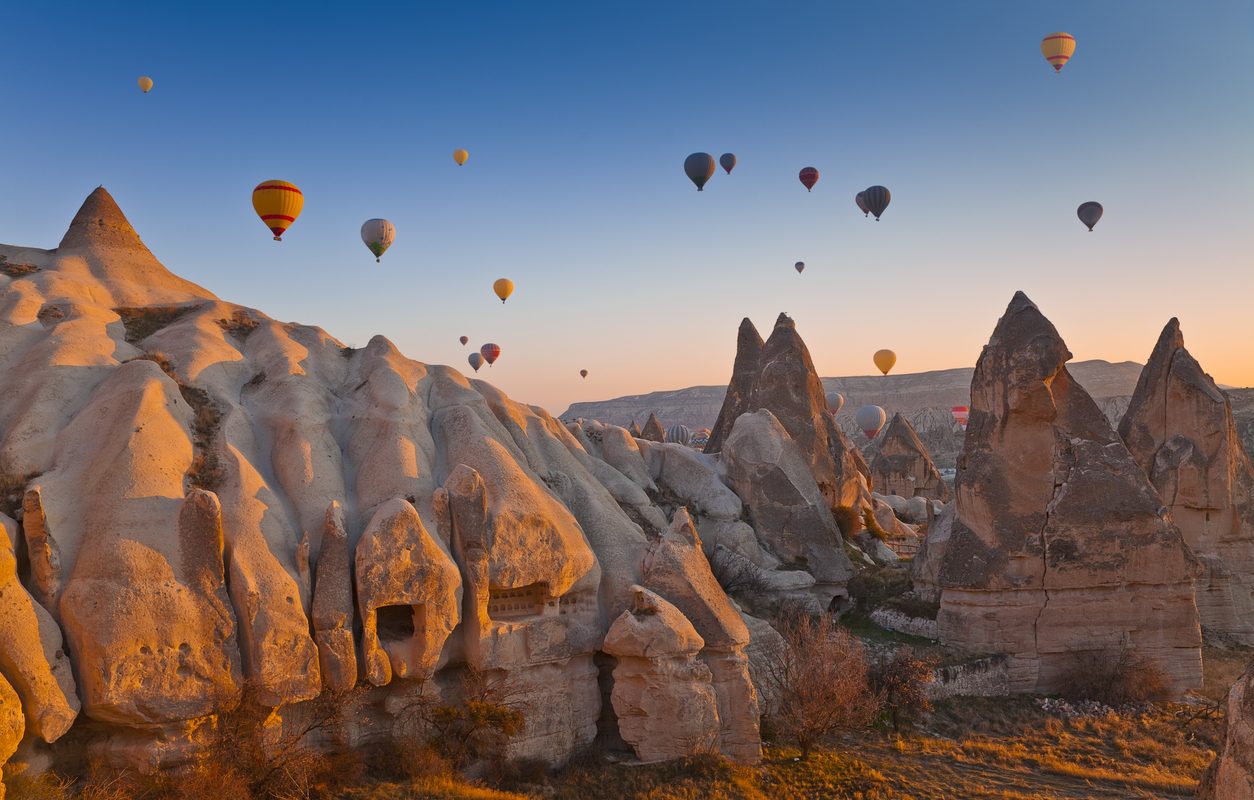 A Brief Introduction to Cappadocia
Cappadocia, or "the land of the beautiful horses" of the Hittites is defined by Strabon in the ancient times. According to Strabon, the region used to be limited by the Eufrates River on the east, Galatia (Ankara) and the Salt lake on the west, North Anatolian mountains and the Taurus chain on the North and South. However, the historical content of the Cappadocia was subjected to chang throughout the history. Actually, The great Cappadocia is considered to be the region between the Central Anatolian cities of Kayseri, Nigde and Kırsehir and The Small Cappadocia is the area between Nevşehir, Avanos and Urgup which is marked with the presence of the fairy chimneys.
The ethimology of the word "Cappadocia" is still to be discussed among historians. Altough the majority of them considers that the word is derived from Persian "Katpaduka" which meant "the land of beautiful horses"; the presence of a small river called "Cappadocs" that flows into Kizilirmak in this region and the son of a mighty Asyrrian King who was called as "Cappadocs" are considered to be the two confusing factors about defining origin of the name.
The unique region of Cappadocia which is found more or less one thousand meter from the sea level was formed by the eruptions of the volcanoes like Erciyes, Melendiz, Hasan and Golludag more or less 25 million yeras ago. However, the secondary volcanoes and craters played a significant role in the formation of the superficie as well.
During the millions of years of activity, volcanoes and craters erupted, lava flowed over the soil, the lava layers covered with ashes, ashes turned into "tuff" by rains and the winds, lava formed another layer and the basaltic rocks called volcanic bombs remained on top of all those layers. Then again the wind blowed, the rain and the snow fell down, the water and the erosion with the cracks caused by temperature changes, all together formed a natural artist that sculpted a fairy tale out of volcanic rock. Then the human hand touched the same rock…
Cappadocia throughout the history